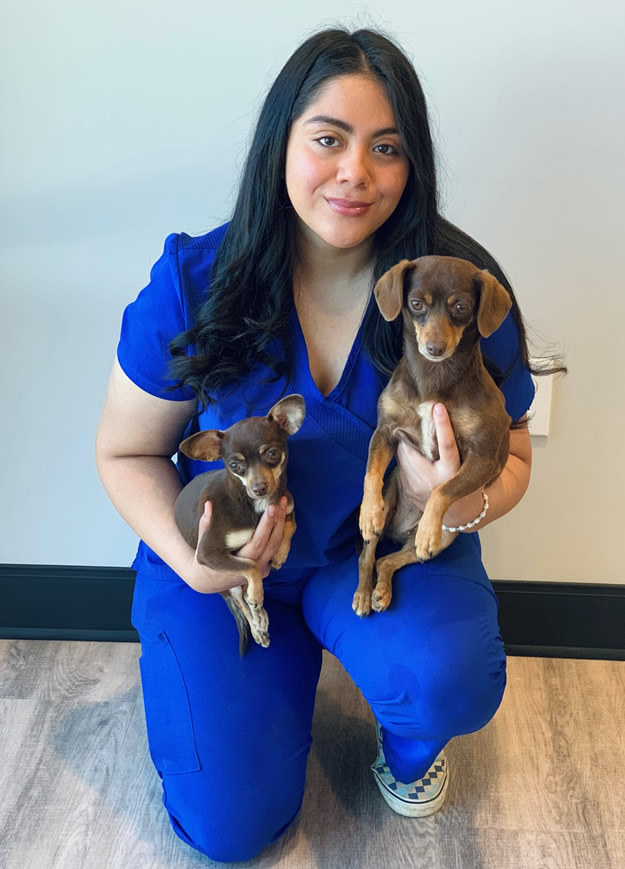 Veterinary Assistant
Hello, my name is Cary Iraheta and I am a veterinary assistant. Why do I work here? Simple, fur babies are my passion. I love knowing my career path is one that will help animals when in need and being surrounded by furry four leggeds 8-9 hours a day is top tier. How could it get any better? It doesn't.
My hobbies include volunteer work at various places such as Liberty Acres, NC Zoo, Habitat for Humanity and Garden Centers. Baking, kayaking, and nature walks/hikes are also passions I enjoy. I have two dogs that I took in and cared for named Khaleesi and Itachi.
Request Appointment
Located at 1435 Zoo Parkway, Asheboro, NC 27205, Animal Hospital Randolph provides complete veterinary medical and surgical care as well as boarding for dogs and cats from Randolph County and surrounding areas.