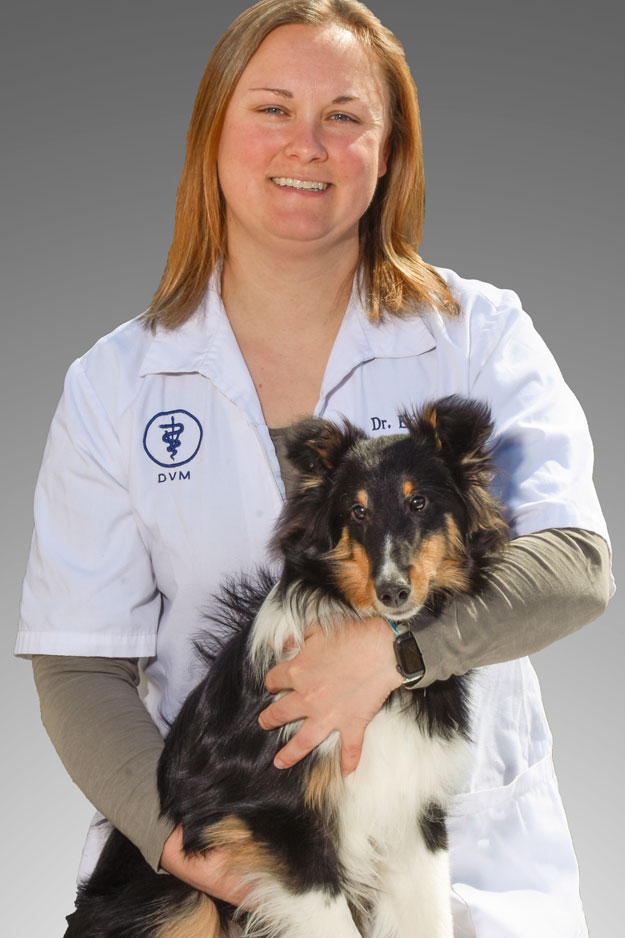 Dr. Erin Rakosky, DVM
Dr. Rakosky began working at Animal Hospital Randolph as a General Practitioner-Associate Veterinarian in June of 2016.
​
Dr. Rakosky developed a love for animals while she was young.  Her first memories include helping her mother feed the local stray cats and volunteering at the animal shelter.  As she became older her love for animals only grew, owning everything from snakes to horses.  She couldn't think of a profession she'd love more. She enjoys the feeling of seeing patients recover after illness or surgery.
Dr. Rakosky enjoys sports medicine, canine behavior, geriatric care and dabbles in reproductive medicine.  She received her undergraduate degree in 2008 from North Carolina State University, with a BS in Animal Science.  She attended veterinary school at North Carolina State University College of Veterinary Medicine from 2012-2016.  She recently completed her PennHIP evaluator certification.
Pets & Hobbies
Dr. Rakosky has a love for her many dogs.  She enjoys training and competing in dock diving, flyball, agility, frisbee and border collie herding trials.  She has even competed in the Flyball Open World Championships in Belgium and came home a world champion in the sport.  
In her free time Dr. Rakosky enjoys hiking and going to the beach. She also enjoys gardening and spending time with her backyard chicken flock.
Request Appointment
Located at 1435 Zoo Parkway, Asheboro, NC 27205, Animal Hospital Randolph provides complete veterinary medical and surgical care as well as boarding for dogs and cats from Randolph County and surrounding areas.