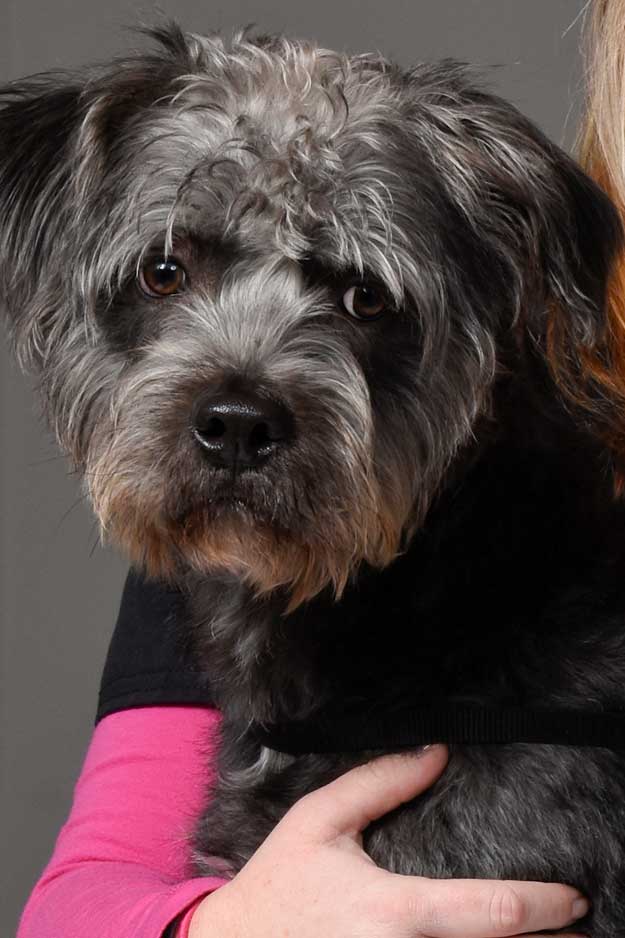 See what our patients have to say…

Barbara C / Facebook
Amazing Drs and stellar staff and now fabulous office space.
Could not Will not go anywhere else.

Joyce B / Google
I absolutely love everyone there. They really are the friendliest, kindest, most gentle, caring, loving, and overall best caregivers and doctors. They treat every pet like their own. It gives me peace of mind when I have to leave her there. My dog's been going there since she and I moved here just over 2 years ago. I wouldn't take her to anyone else. The new facility is absolutely beautiful, clean, and spacious. You can tell they really thought about the needs of both patients and their "parents" in the layout and little things in the waiting room/main lobby. Their rates are in the same range or less than my vet when I lived in Raleigh. They take care of my dog and calm/comfort me also. Highly recommend. Very grateful to this vet and their staff. I can't say enough good things about them.

Denise E C / Facebook
I was looking for a vet for our new puppy that offered in person service as well as curbside for those who felt that was right for them. Randolph Animal Hospital is a gorgeous, clean facility and the staff is so friendly and knowledgeable! I highly recommend!
Could not Will not go anywhere else.

Kimberly S / Google
I can't give enough good words, they were the absolute best. I had to put my 13 year old dog, Piper, down. I could not have asked for a better, kinder, more compassionate team than this group of people. I am so grateful for your kindness during this time.
This is the Urn and paw impression, so grateful.

Leslie W / Facebook
I have always brought my pets to Randolph Animal Hospital. The entire staff, from the receptionists to the vet techs are extremely friendly and helpful.  All the veterinarians are very knowledgeable, caring and genuinely concerned about your pet's health. I wouldn't take my pets anywhere else.

Thomas Jim M / Facebook
Friendly staff that really seem to care , I really enjoyed the care my dog received from Dr Byrd.

Valjean N / Google
This is the only vet practice that I have used. I love Dr. Behrens and she has always been excellent with my cat, who is a feral cat that I have adopted and an unusual personality. I have not felt the prices unreasonable. I want quality service for my cat, and the doctors and stall all have shown me that they care.

Lisa C W / Facebook
Everyone is really nice and very helpful. They took the time to make sure I understood everything that was being done. They were very concerned that Blu Boy was not stressed. They were knowledgable and thorough about all treatments needed and why.

Larry G / Google
Great people, very accommodating, and moved into a new building since we were last there! Max really liked the glass windows!

Jody F W / Facebook
My cat and I had our first visit Wednesday and it was a very positive experience! They were caring and thorough and explained everything to me. Thank you Dr. G!

Teri B / Google
Just took our cat Molly and she was treated so good. The veterinarian is very knowledgeable and is great with the animals. All of the staff seemed to be very nice. I will only go here, from now on.

Mary M / Facebook
Randolph Animal Hospital is truly a step above anything and everything around. The amount of love,  thoughtfulness, and compassion that they put into their every day work is amazing. December 18th, 2020 I lost my best girl Layla. She was with me for 12 years and she was a patient of Randolph Animal Hospital for all those years. They always put the pets needs first and practice the very best medicine. If I could give them all 100 STARS, I would. Every single Doctor and Employee are amazing. Thank you for loving my Layla for all those years and helping me care for her. I will never be able to thank you enough.

Thomas B / Google
My animal hospital of choice for over 30 years. Great Dr's. And staff. New roomy and modern facility.

Tonya C / Facebook
What can I say, first visit can I say wow. Everyone was super nice and the Dr was very on point with things she even recognized me being in the medical field without me even saying anything.  Then she asked what I did. I can tell you this my cat is not a people person unless she knows you. Well just put it this way she was very excepting to Dr and vet techs she just let them do whatever was needed. They are so caring and glad I chose this place. 
Thank you

K Love / Google
This is the best care for your cat. The vets are wonderful! They take their time with you and know your pets, and you, by name. However, this care is very pricey. So, if it is in your price range I recommend going here. I plan on continuing to go here.

Shannon L B / Facebook
We've been using Randolph Animal for twenty-five years, and you won't find a better vet. Dr. Byrd  and all the vets here are excellent! You never have to worry about your pets. They are always loved on, spoiled, and treated with the upmost care. We had a particularly rough year last year, after we lost many of our senior pets to old age. We received these in the mail last week and it brought tears to my eyes. These are so thoughtful and really shows how much they care about your pets 

Glenna C / Google
All of my fur babies have been patients here for many years. Many dogs and cats all have gotten the same great treatment and care each and every time that they go. We have 2 pit bulls and a boxer currently plus one Kitty. The boxer "Tizzly" can always find something unique to be seen for and they are ready!! Can't say enough good things about ALL of the physicians. Great place, great people. Front staff is great as well.

Mallory J / Facebook
I CAN NOT say enough amazing things about this place! They are such wonderful people and really care about the animals! Dr. G has been so helpful and kind during each visit. I never will take my fur babies anywhere else!

Roy S / Google
My wife took our little Chloe here after a misdiagnosis at another veterinarian place. The folks here at Randolph Animal Hospital are awesome!! Not only were they able to correctly diagnose Chloe, they are going to treat some other concerns that were blowed off at the other place!! We will be taking our little Sophie here also in the future. Randolph Animal Hospital is THE place for us from now on!!