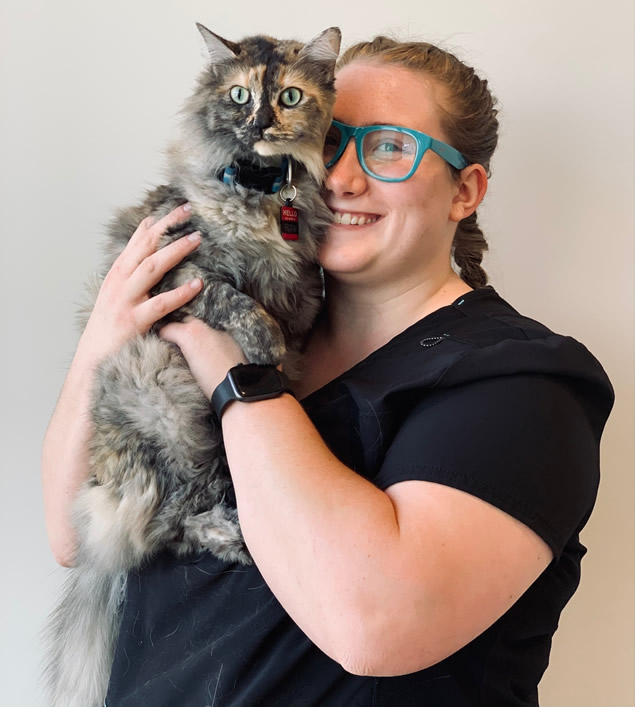 Veterinary Assistant
Hi! My name is Abagayle Singleton, but you can call me Aba. I chose to be a veterinary assistant because I love animals and I want to be able to put the ones who enter our hospital the best care I can.
I have two cats myself: Bash, a sassy boy who rocks bowties and Gypsi, a sweet girl who makes the best biscuits. I love taking naps with my furry children and writing stories about their fantastical adventures.
Request Appointment
Located at 1435 Zoo Parkway, Asheboro, NC 27205, Animal Hospital Randolph provides complete veterinary medical and surgical care as well as boarding for dogs and cats from Randolph County and surrounding areas.