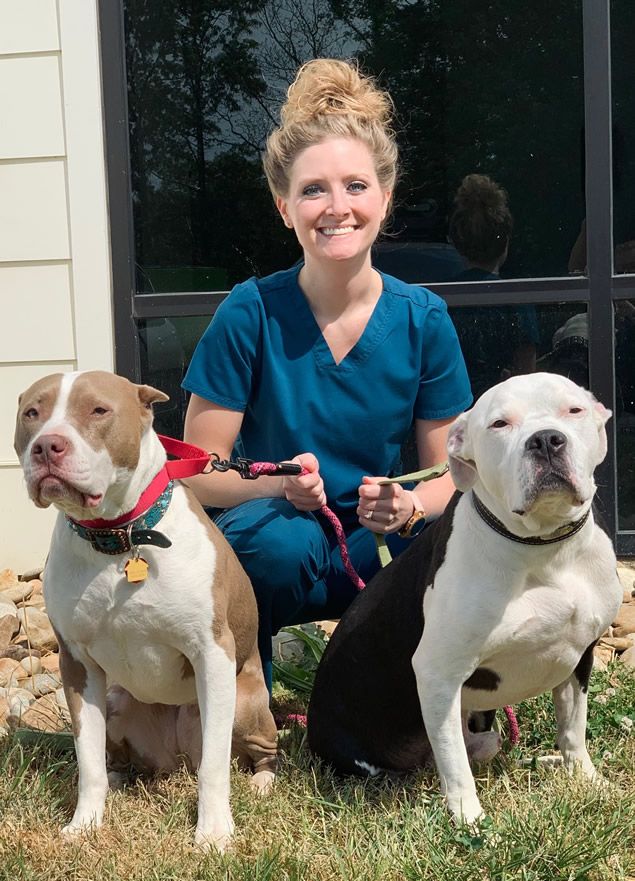 Hospital Manager
My name is Cameron Owens and I am one of the hospital managers. I have been at Randolph Animal Hospital since 2011 and I have loved every minute of it! I chose this field because I knew this was the work I was put here to do. I have loved animals since I was a child and working in this field was always my goal.
I have two dogs: Stewart (AKA Beef) who is an American Bulldog and M.J. (AKA Baby Jane) who is a Pit Bull, they are both exceptional cuddlers and provide so much love and fun in my life. I also have two cats; Nomad is an orange tabby who always keeps the dogs in their place and Minxey, who is one of the sweetest cats and is always looking for attention.
Request Appointment
Located at 1435 Zoo Parkway, Asheboro, NC 27205, Animal Hospital Randolph provides complete veterinary medical and surgical care as well as boarding for dogs and cats from Randolph County and surrounding areas.