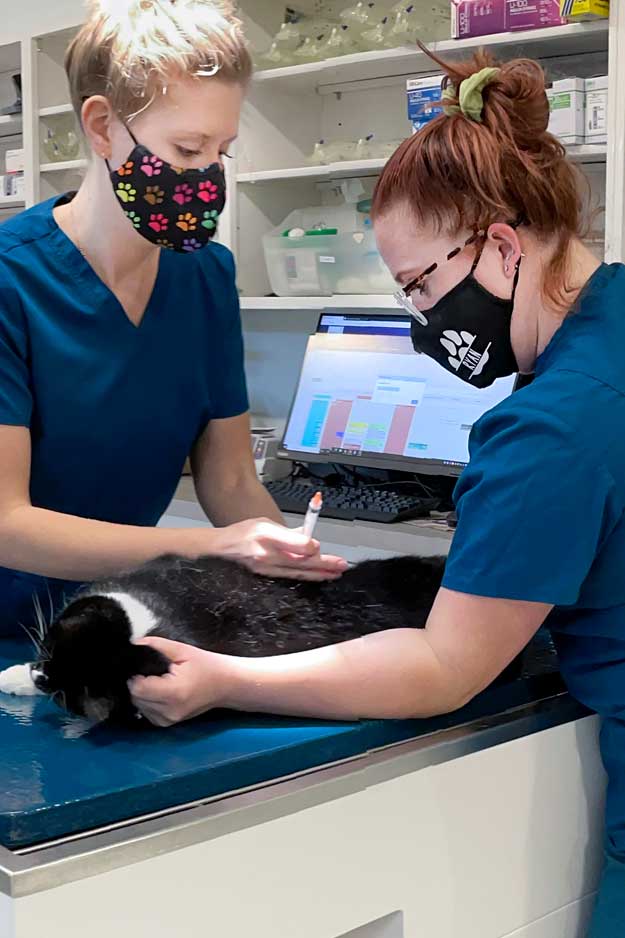 Online Pharmacy

Animal Hospital Randolph is proud to offer at-home delivery of your pet's prescriptions. Using this service also allows our hospital to keep your pet's full prescription history at our fingertips, so that we may provide your pet with the best possible care.
Internet Pharmacy Policy
If you choose to purchase products on another online pharmacy that is not ours/not affiliated with us, we have found that these prescriptions sometimes get transposed or filled incorrectly when we respond to faxes from these internet companies.
Therefore, to ensure that your pet gets the correct prescription, we are more than happy to write you a prescription so that you can then send an original to these companies. By writing the prescription through our computer system on tamper-proof paper, it ensures that we have a record of the prescription, and by sending it directly to you, it means that you have an original copy for your own records. You can either pick up your prescription in person or we can mail it to your address.
Prescription Required for Online orders
Prescriptions are required for online orders. If you are not a client, we are unable to fill your order at this time.
Request Appointment
Located at 1435 Zoo Parkway, Asheboro, NC 27205, Animal Hospital Randolph provides complete veterinary medical and surgical care as well as boarding for dogs and cats from Randolph County and surrounding areas.